Taylor Hawkins: Cheers to one of the Greats
Mar 27, 2022
Taylor Hawkins
Cheers to one of the Greats
This week the music community lost an amazing performer and from all accounts great person. While I photographed Taylor Hawkins a number of times, I did not know him personally though many friends knew him well. To those friends, to the bands, and to the Hawkins family, I am so sorry!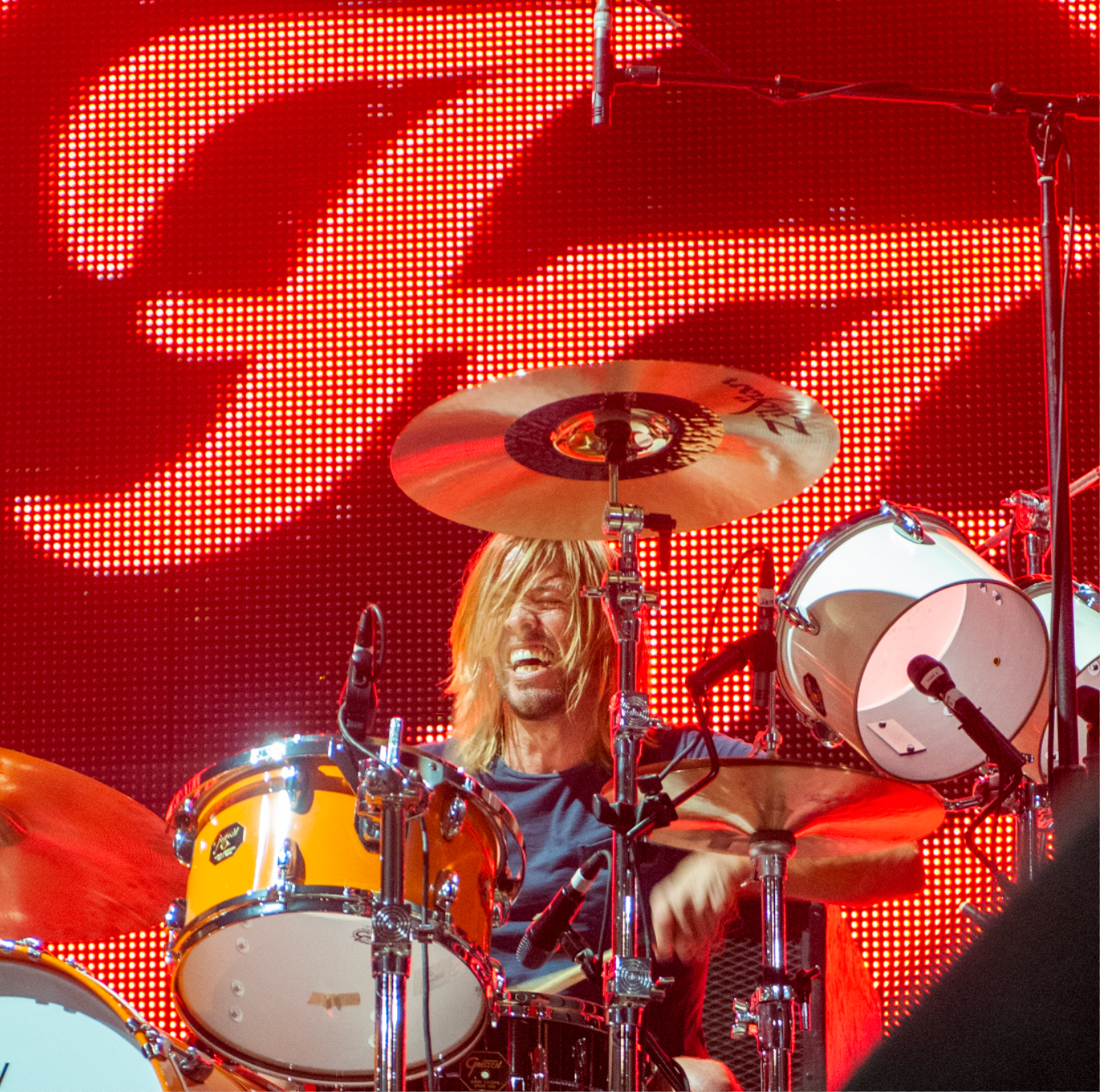 After his sudden passing, I searched through photos I made of him over the years and I dug these up.
A story or Taylor is one of my "That's why I love LA!" stories, and I thought I would share it here.
When I lived in LA, I used to go running at Runyon Canyon and I loved it! It was the best outdoor gym and for years I went about 5 days a week. One day I was walking back home from Runyon and I heard drums playing. I listened for a minute and thought "Woah! Whoever that is, they're really good!" (they were!)
I decided to take a teeny detour and see who was playing. On Hollywood Blvd, sometimes they would set up an outdoor stage for different shows. That's what they had done, and the drumming was coming from one of those stage set ups. It was Taylor Hawkins in the middle of a quick soundcheck. He was playing little bits of Foo Fighter's songs and he looked like he was having a blast! Even though they hadn't blocked the street for foot traffic, I was one of just a couple of people that stopped. I wasn't assigned to photograph them on that day, so after he finished and gave a big smile and a teeny wave to us, I went home. I listened to Foo Fighters the rest of my walk. That though was one of those moments that only happens in cities like LA. Walk down the street and see one of your favorite drummers for a little impromptu mini concert. So, for that "I love LA" story, and for so much more, thank you Taylor!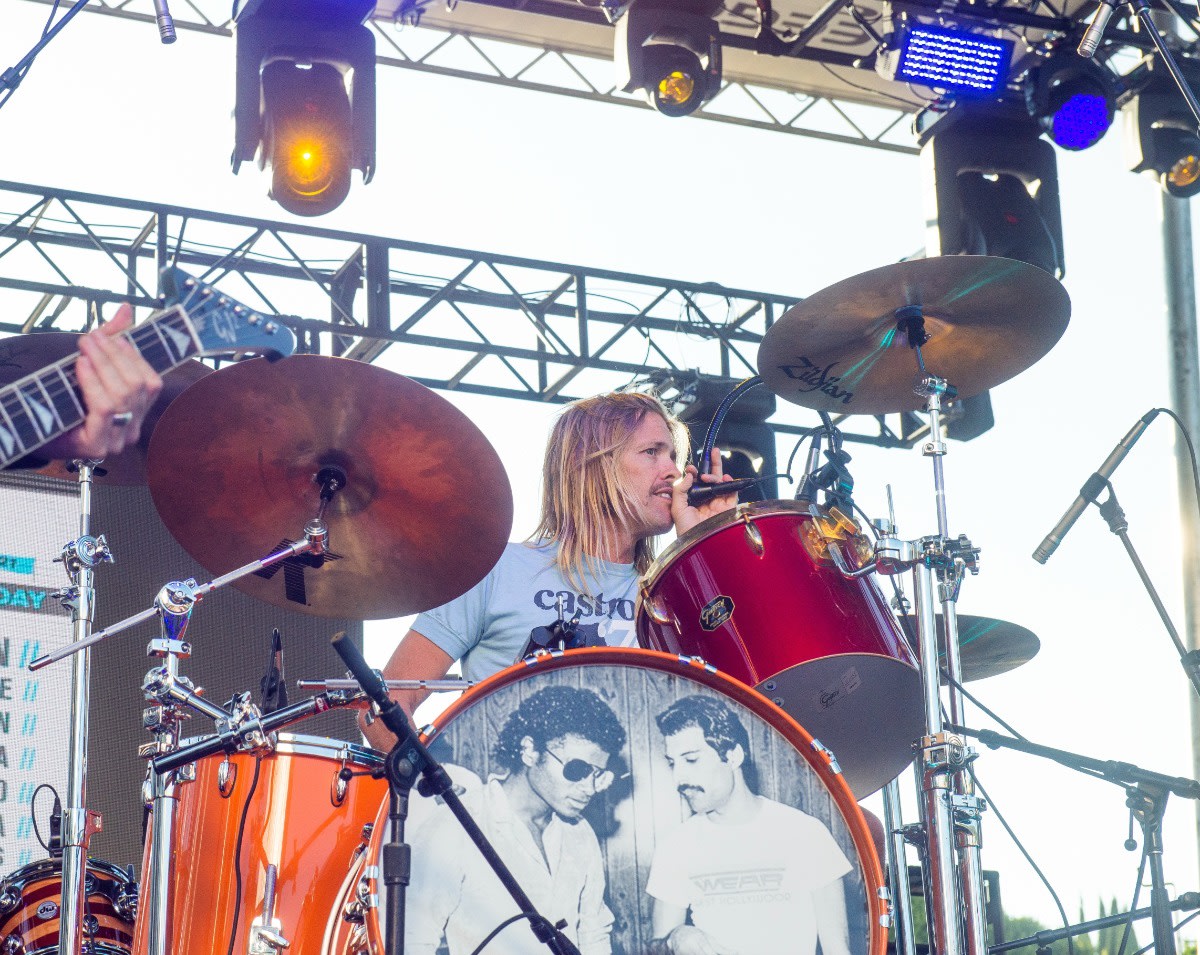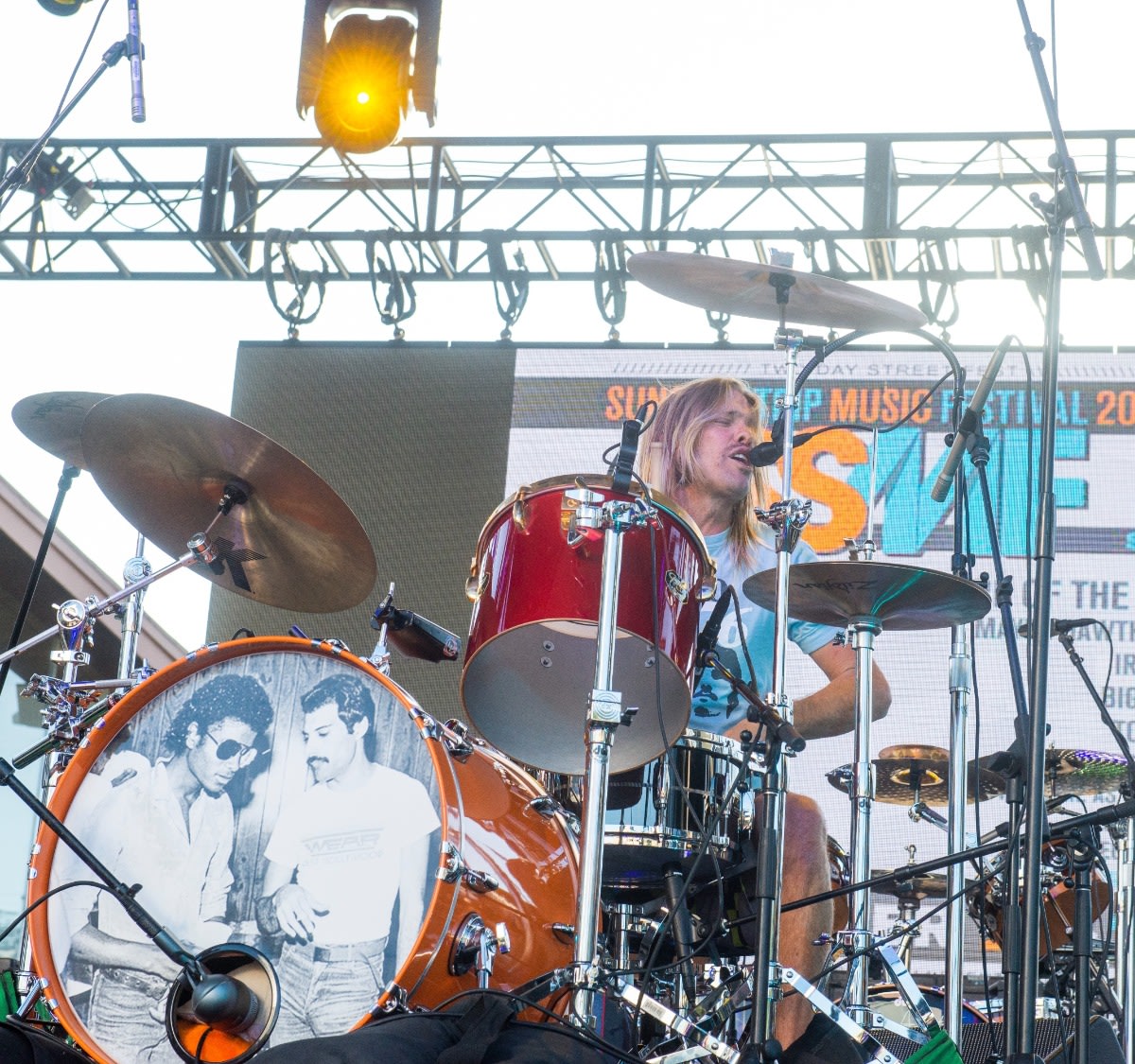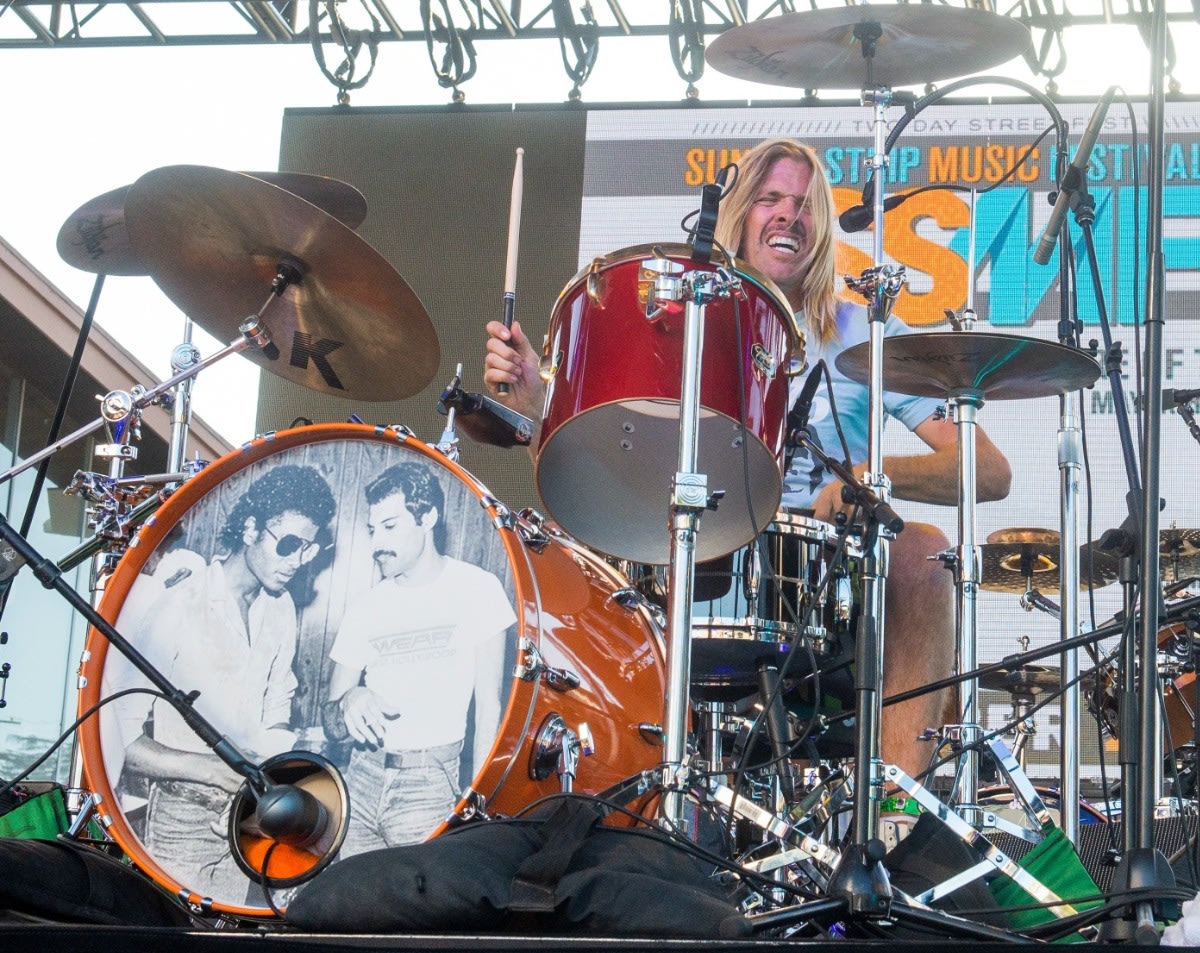 Music photography is one of my favorite specialities and I am so happy to have photographed some of the most amazing musicians out there. I always love looking through photos from the different stages, but I hate looking for them for reasons like this. Blast some Foo Fighters and take a minute to really listen, especially to the drums.
Cheers and hugs to all!
TameaTravels