Photo of the Week : Week 8
Apr 24, 2021
We're 2 months into photo of the week. As always, I am doing what I call ocal travel while we wait for a bit of normalcy that will allow for some less local travel. Cheers to our two month anniversary! This week is a photo I made a few months ago and I have been working on new versions of it.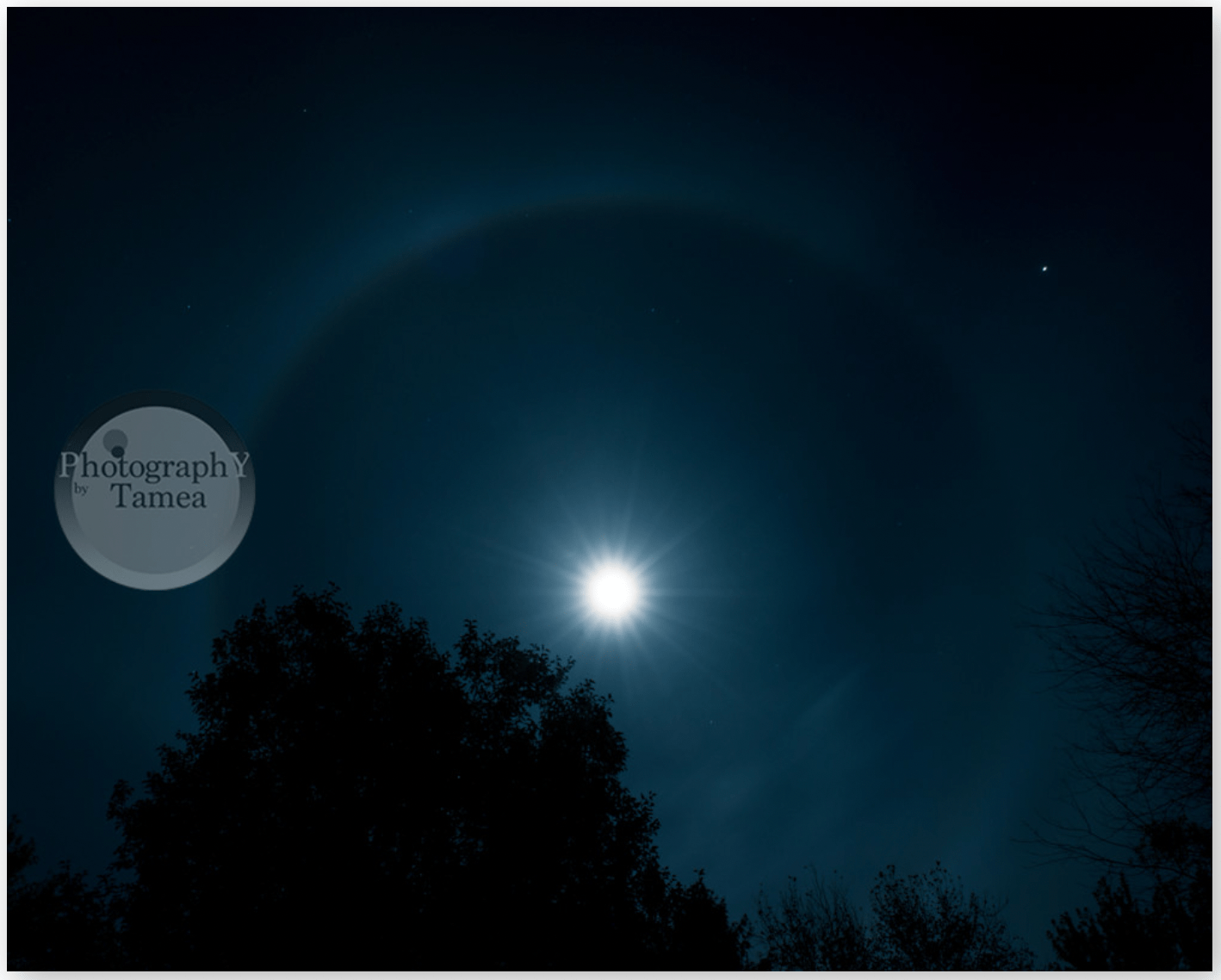 Moon's Halo is a photo made in the midwest US during a blue moon. I am not going to lie, I had no idea that the moon had a halo or what it meant (I was told later that it meant we would get snow... but we didn't, so truth be told, I am still not sure). I went out at about midnight and it was just beautiful! I ran into the house to get my tripod and camera. This photo is a long exposure of the night sky during a blue moon. My puppy, as almost always, was my assistant on this one. She wasn't too happy to be out in the cold, but she's a patient pup.
I was told by a friend "You might not be able to travel right now, but where you are is travel to someone." I have kept this in my mind on the days where I want to have the excitement of a new place. For now, I am enjoying where I am and how to photograph it.
Happy travels, be well, be safe
TameaTravels