Photo of the Week : Week 51
Feb 28, 2022
Hello everyone! First of all, I am exhausted and I debated releasing a photo of the week this week. It's here though! I thought that I could provide a moment or beauty for anyone who needs it and a bit of distraction as well.

It was chilly this week and I decided to capture the frost on the leaves outside my home. I love the blues in the background and I hope you enjoy this one as much as I do. If it makes you chilly, for that, I'm sorry. haha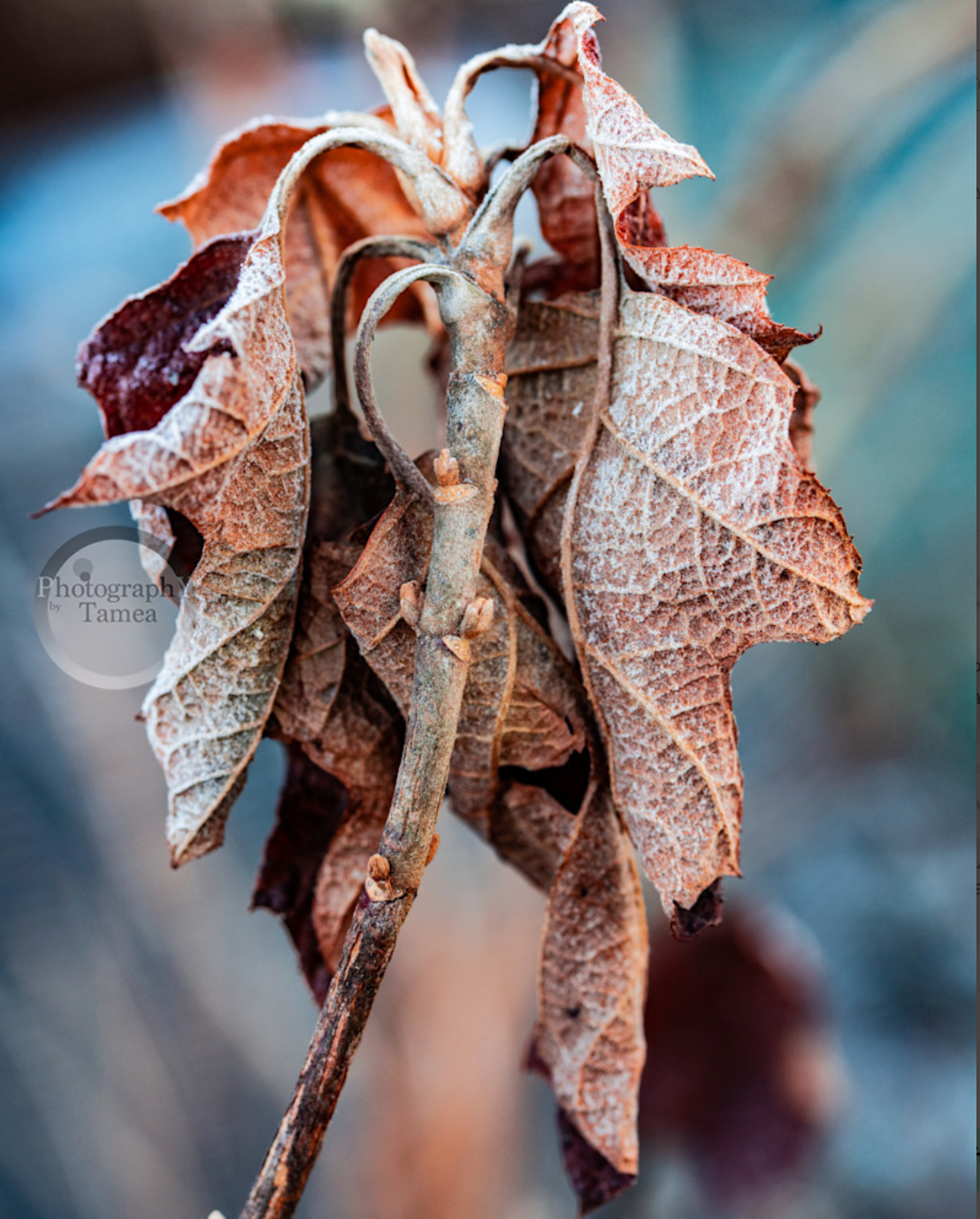 Thank you for your continued support. I'll update as soon as I can with travel plans. My next travel plan has been impacted by the devastating situation in Ukraine and I'll update as soon as I can. I want to get more travel photos to you! Love to those closely impacted by this war.
Be safe!
TameaTravels