Photo of the Week : Week 50
Feb 20, 2022
Photo of the Week
Week 50
This week, I went through some old photos from my 2019 trip through the Antelope Canyons. I thought about the millions of years it took to build them. When people ask when I would visit if I could time travel, I say I want to see the dinosaurs. I think I want to see what this location looked like millions of years ago too!

This canyon was made through millions of years of extreme weather changes. There were times where it was flooded, had streams running through it and wind molding the edges of the canyon. I wanted to work on some editing this week, and I thought I'd work on sharing the ides of waterscapes in the desert. This is a peak into the past when water helped to mold the desert.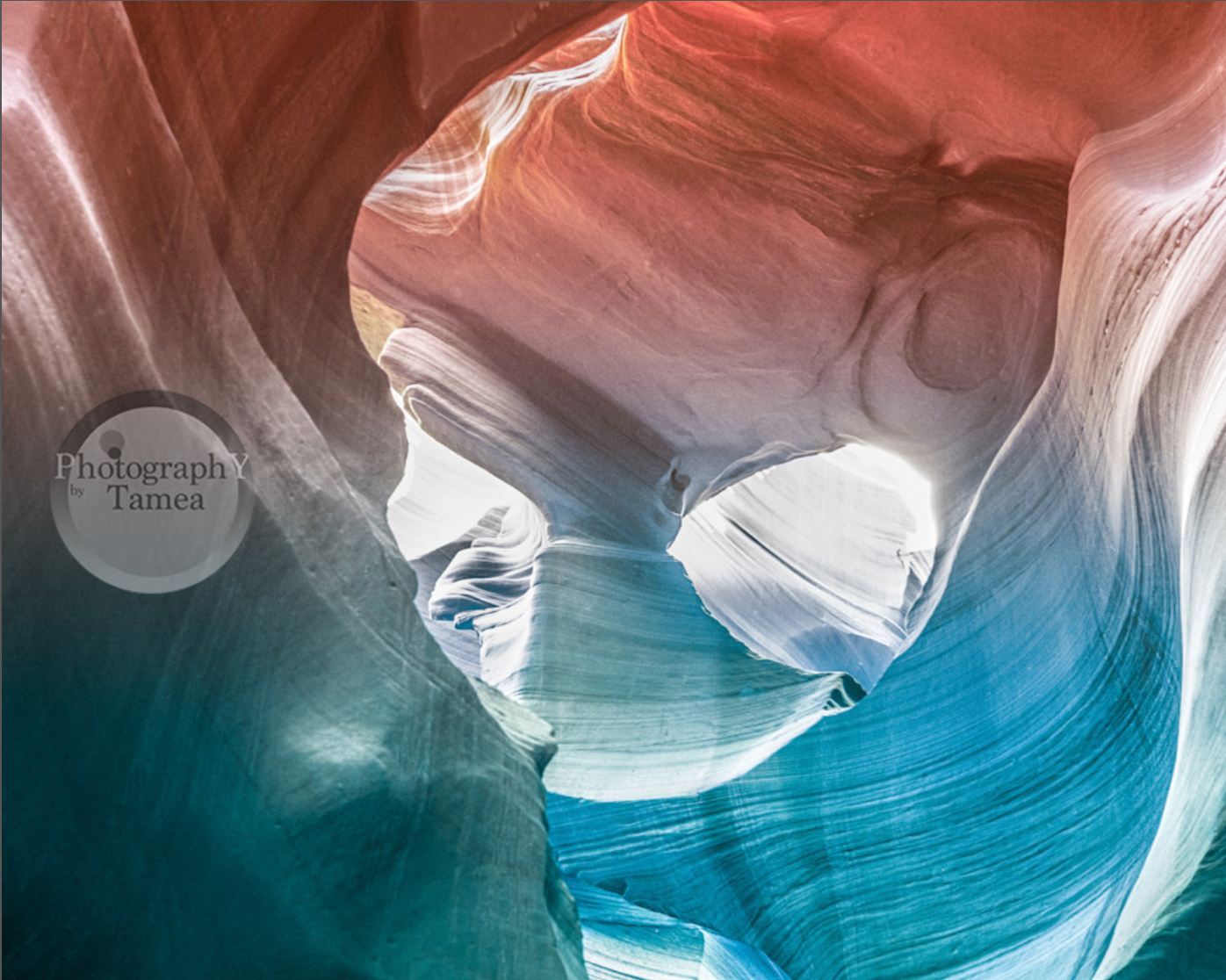 This week was more on the editing abstract side and I hope you enjoyed it!
Thank you as always for your support!
Be safe, be well and happy travels
TameaTravels