Photo of the Week : Week 22
Aug 01, 2021
Okay, so this week's photo adventure was really annoying! It happens. I went to one of my favorite spots and I didn't feel inspired. I made some photos, but none of them were what I was looking for (I'll revisit those later I think). So I decided to look into places I hadn't been. One of them had a website that said, "This place is a dream for any photographer!" I thought, 'done! This is where I'll go!'

Unfortunately the location ended up being covered... hear me, COVEREd in ticks. While my pup and I ran for our lives after the little creepers tried crawling up our legs, I did not get my camera out for the monotone mowed field.



After a panicked parking lot check of my pup and I only turned up one bugger on my pup (poor girl!) we left. While I could envision some wonderful photos in the location in the right season, I cannot imagine the smell of the 5 gallons of bug spray needed for the model and photographer...
After all of that, I pulled into my driveway, and saw these beautiful buds and emerald bees flying around them. This close to home moment became my photo of the week. Thank you, bee, for being my model.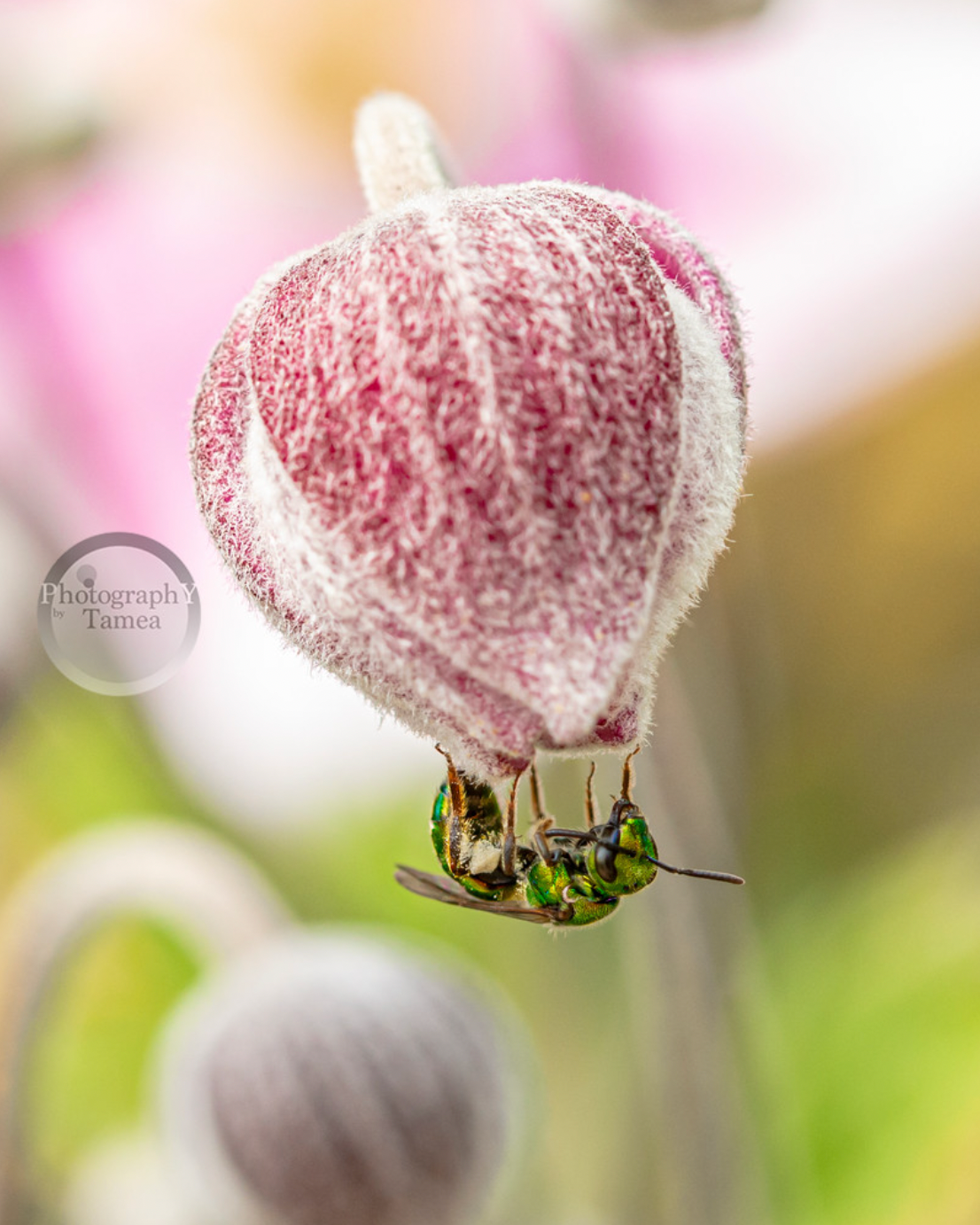 Thank you, as always for joining me on my adventure.
Be safe, Be well, Happy Travels.
TameaTravels