Photo of the Week : Week 11
May 15, 2021
This week has been fun! A collection of my photos are on a wall in a locally owned restaurant and they are finding new homes! That is always fun as a photographer. Jump over to my previous post for more details.

Rocky Falls
I am having fun teaching young photographers and in one of my classes, a student was very excited about the idea of long exposures. I was wandering a nature location near me and remembered the excited questions about how to make photos like this one. I decided to make a new one for both my site here and for my students.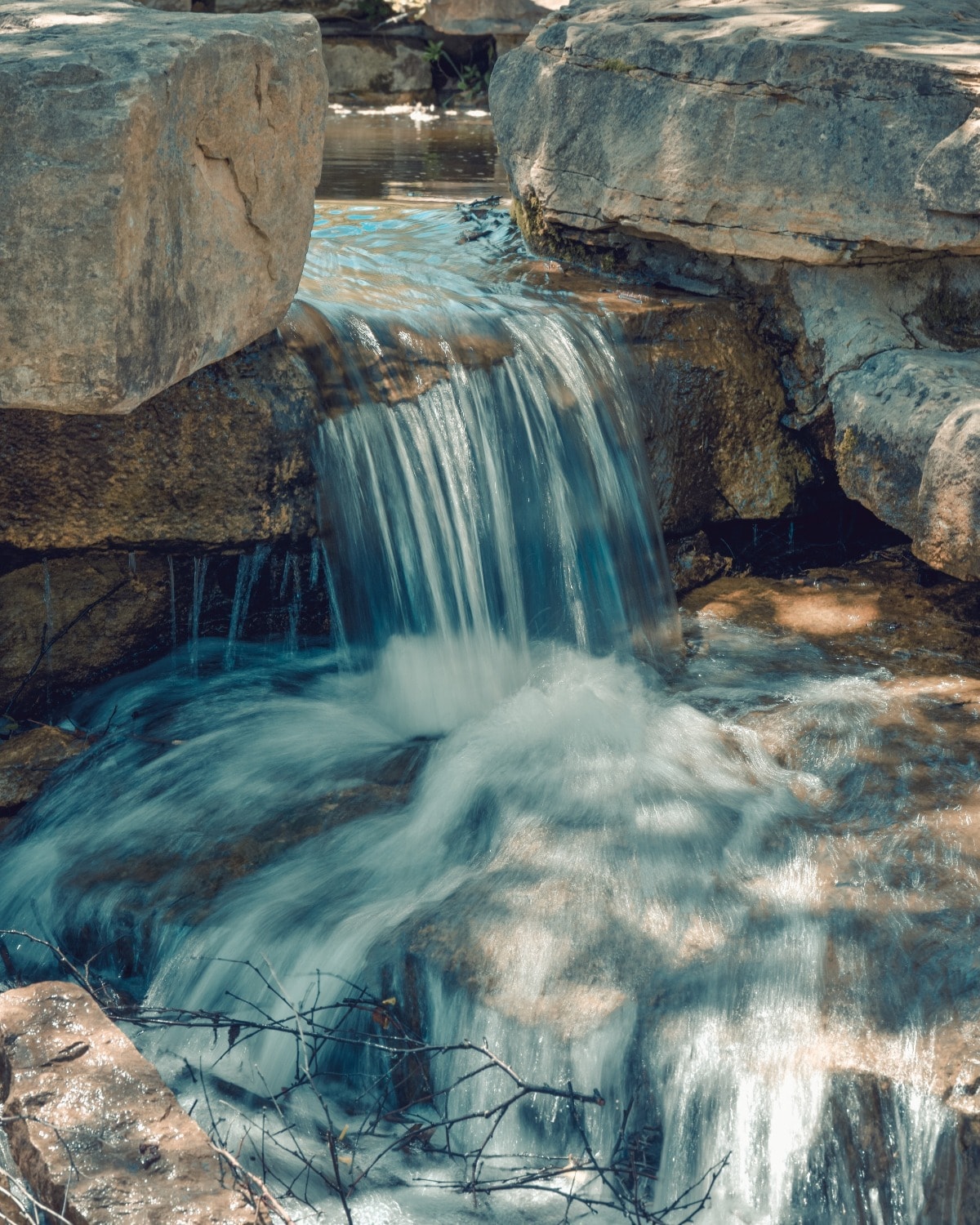 For anyone interested in what was going on next to me while I was making this photo, my puppy was so sad when I made this photo! Chaplin loves people, and somehow she picks specific people to say "hi" to or wiggle at. Anyway, she wiggled at her chosen person hoping this small child would come say for a moment. The little girl was nervous and she and her family kept walking, so Chaplin's response was to sit by me, while I was photographing, and whimper. Poor pup! She takes it so personally! She is fine though! As an update from last week, she is feeling fine, off pain meds and a happy bouncy pup again.
As always, thank you for joining me on my adventure. Tell your friends if you think they will want to join as well!
Happy Travels, Be Well, and Be Safe!
TameaTravels