Documenting New Beginnings
May 11, 2020
one of My Spring photo projects
This little family, to my surprise, has allowed me to document their growth through the spring.
Early in the spring we noticed that there were two robins building a nest right outside our living room window. Since I am now at home much more than ever before, I took the opportunity to document and photograph the eggs, babies, and hopefully soon, first flights. Over time the parents (I've named them Bonnie and Clyde) became used to my presence in the window, and they seem unbothered by my lens and I.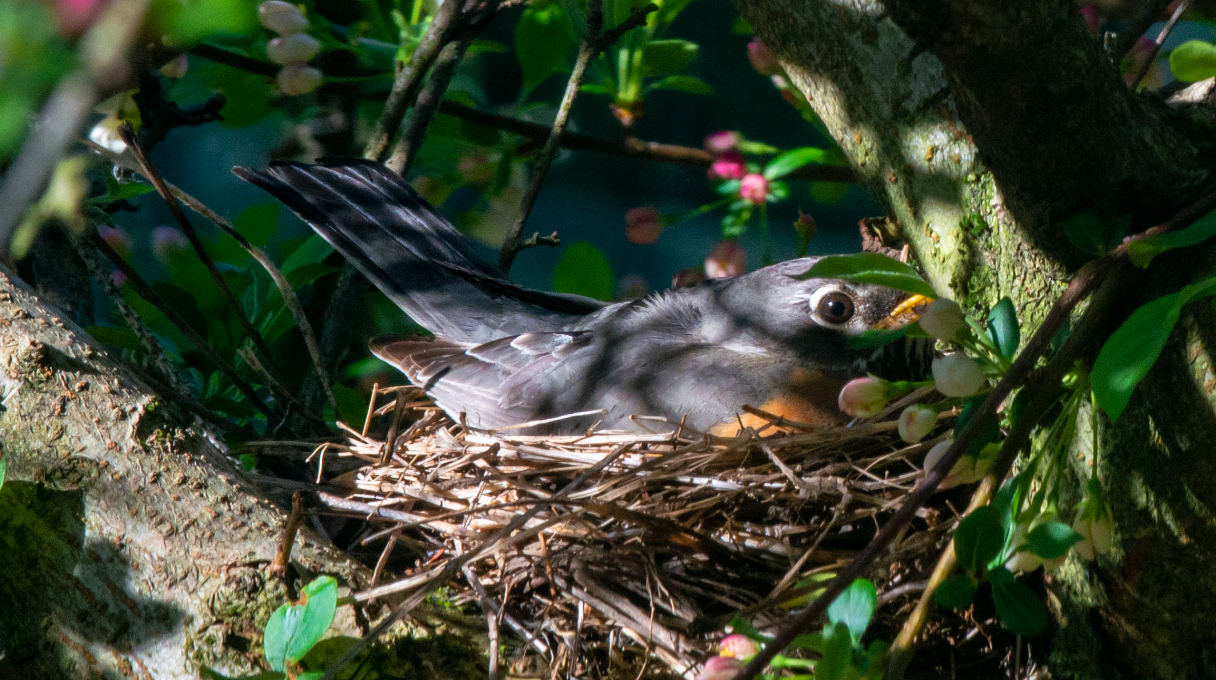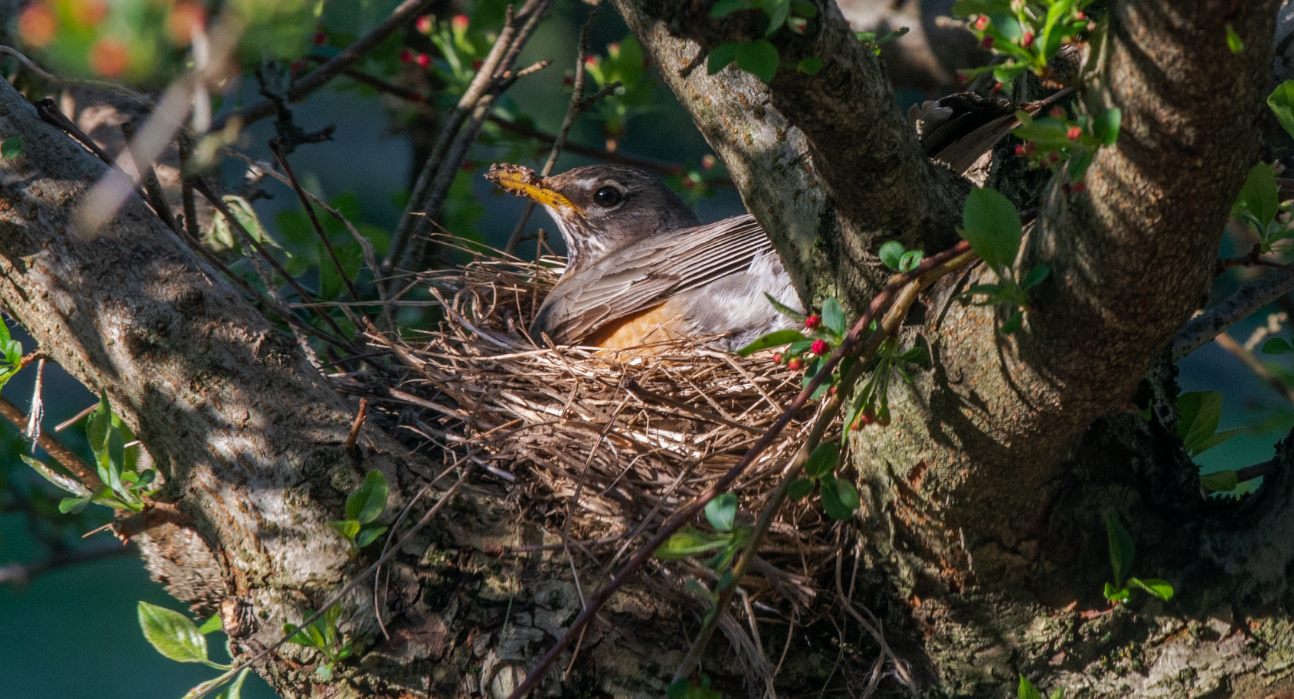 They chose a lovely little flowering tree outside my window, so at the beginning of the season, it was just little pink buds. It became a documentation of the tree through the season too.
The eggs finally appeared! There were 3 bright, beautiful, blue eggs! It took a bit of a run and sneak to get this photo. They left the nest and I didn't want to distress them or let them see me, so I waited till they flew to another year and ran to get this photo. I'm glad I did!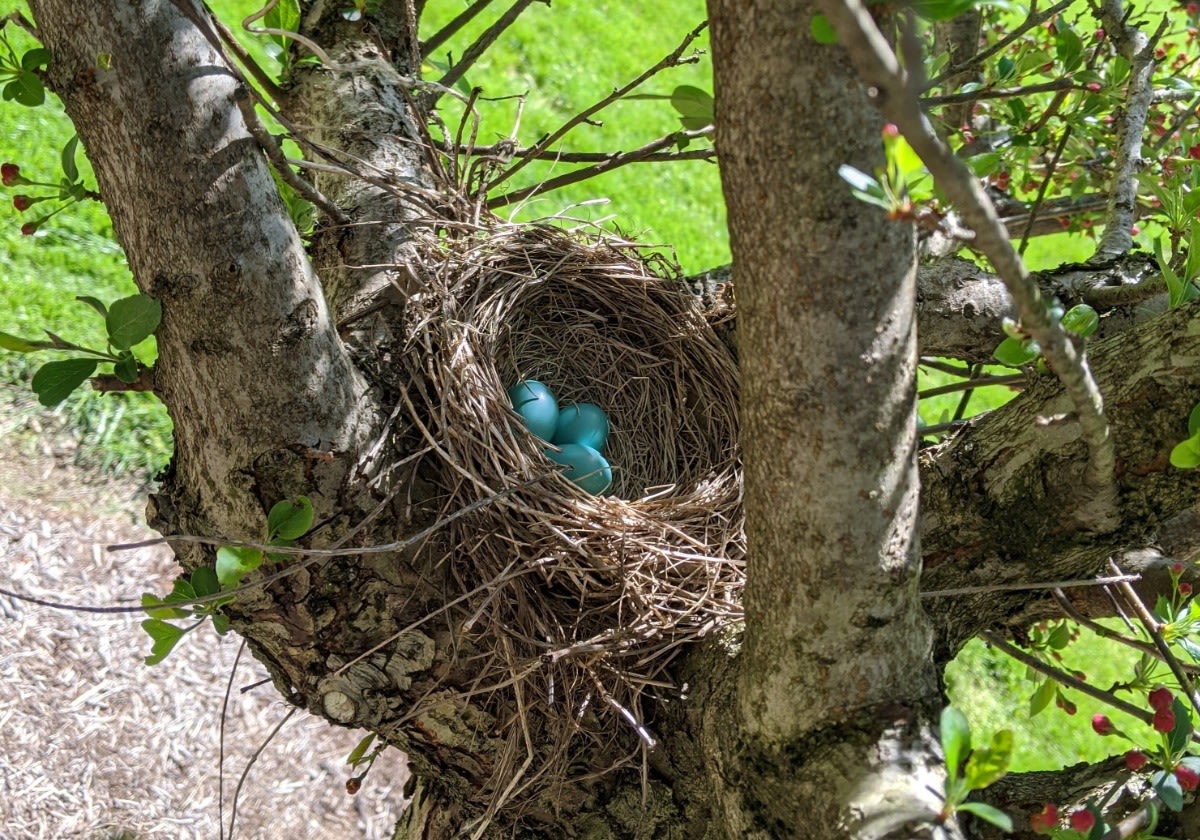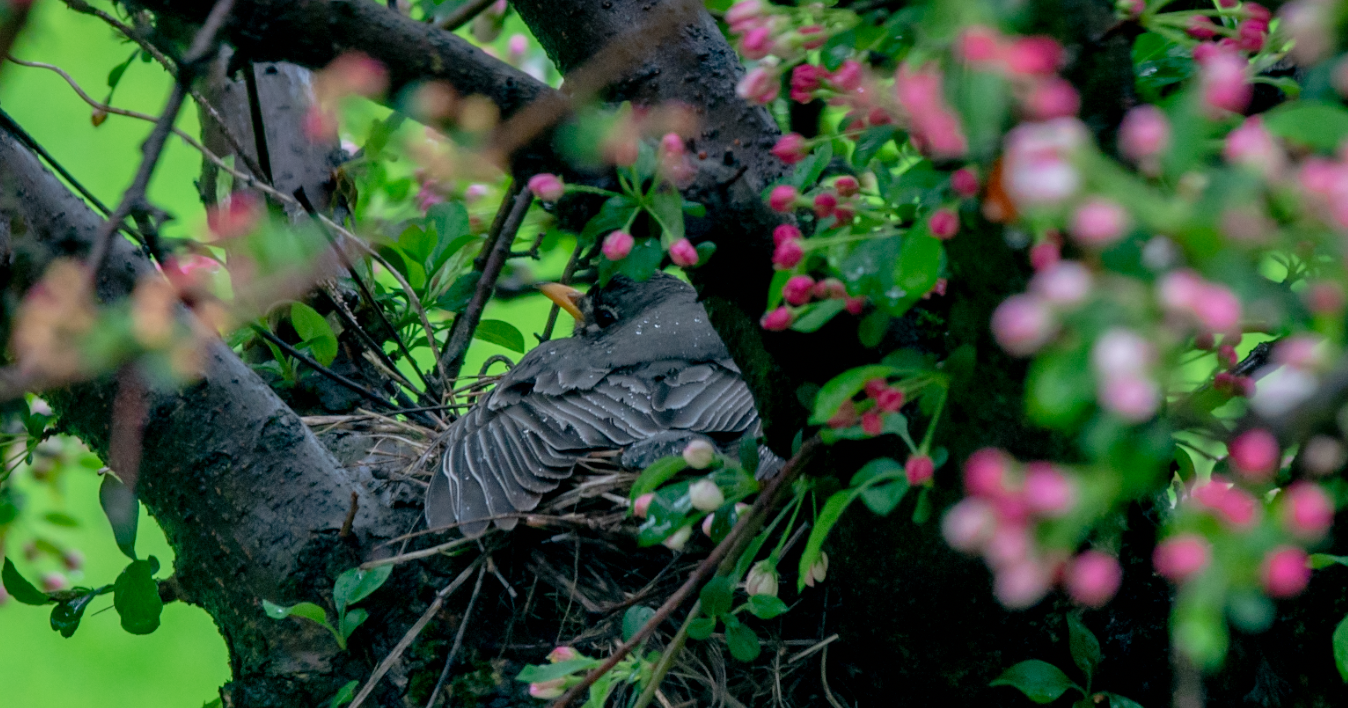 Rainy days are a bit rough on them I'm sure, but they make it through with wings over the nest. In this photo, was looking at me and was having a rainy day, so I just wanted to get the water drops on her back and I left her alone. The flower buds were coming out and I love the look of her feathers in this photo. Thank you to Bonnie for letting me take this photo!
I was able to get a few pictures of the birds away from their nest, but they stayed close to home watching their nest.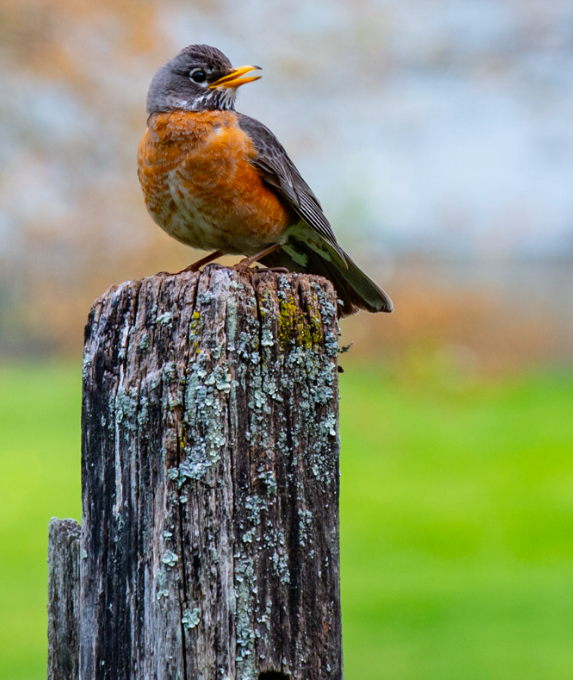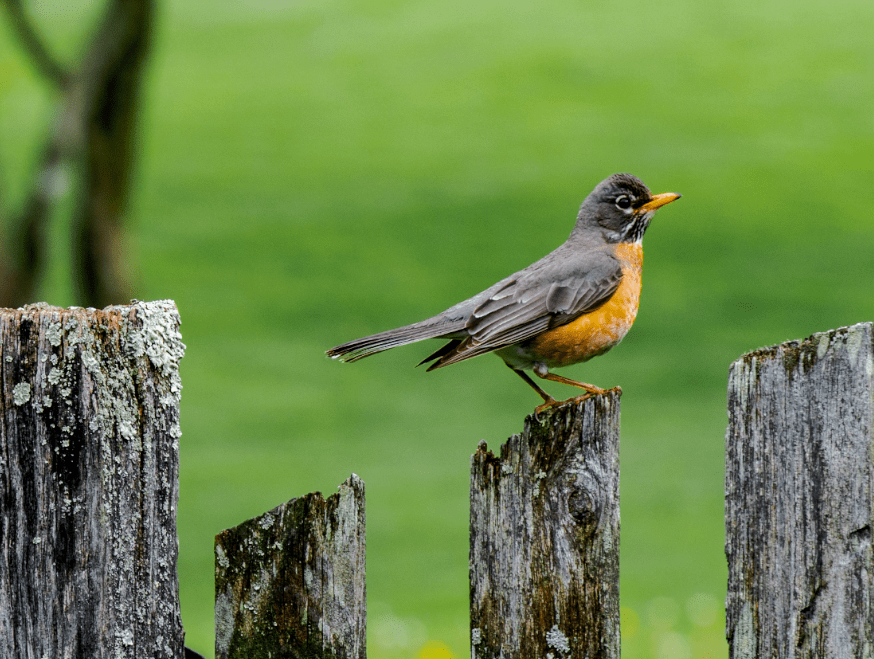 I didn't know much about robins eggs or how long they would sit before hatching, but it turns out the 12-14 days of incubation was dead on. (thanks google!) On day 14 of watching Bonnie sit on the eggs and Clyde dive-bomb squirrels, the eggs hatched!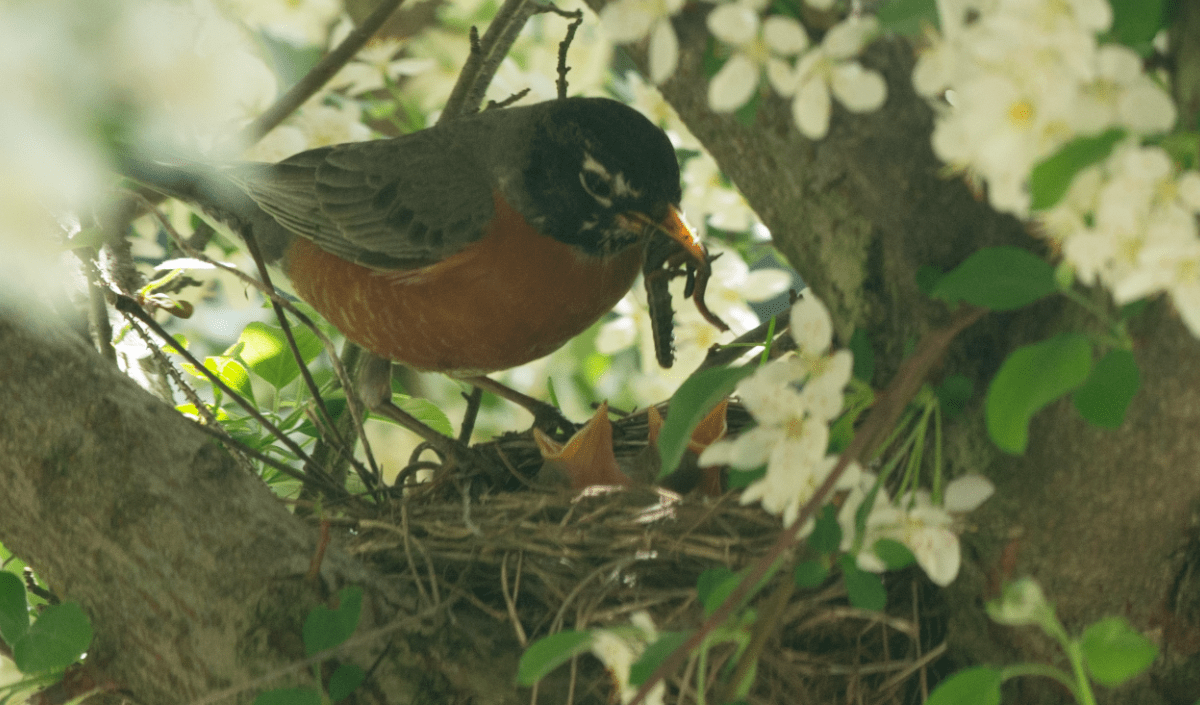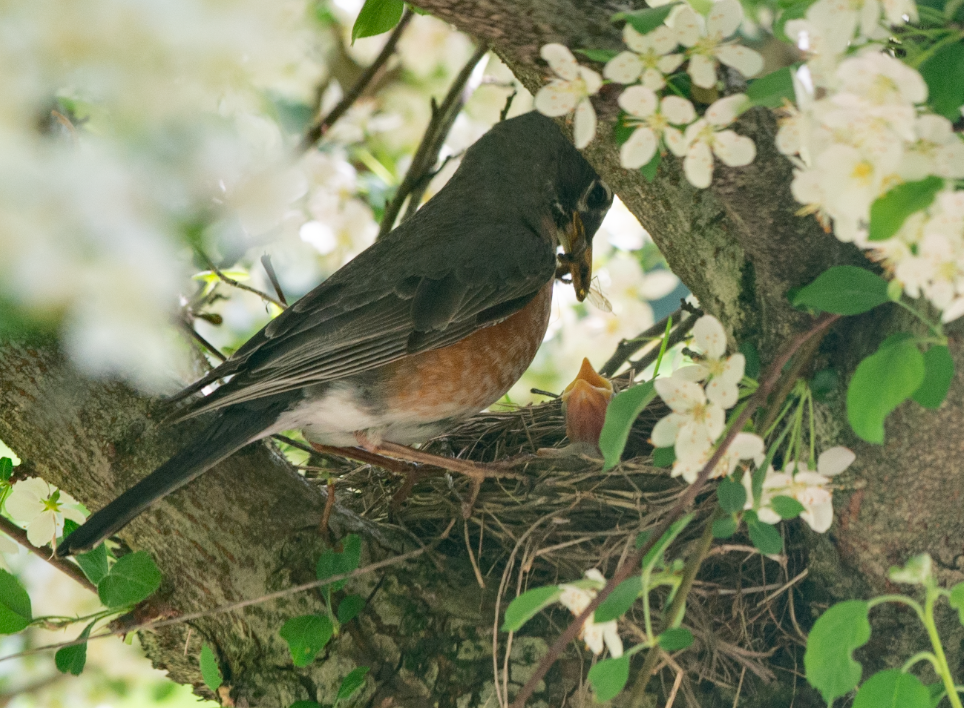 Right now, the babies are about a week old and look like weird little fuzz monsters, but they change every day! Yesterday, we had some strong winds, but Bonnie is a good mom and protected the babies. They all made it through.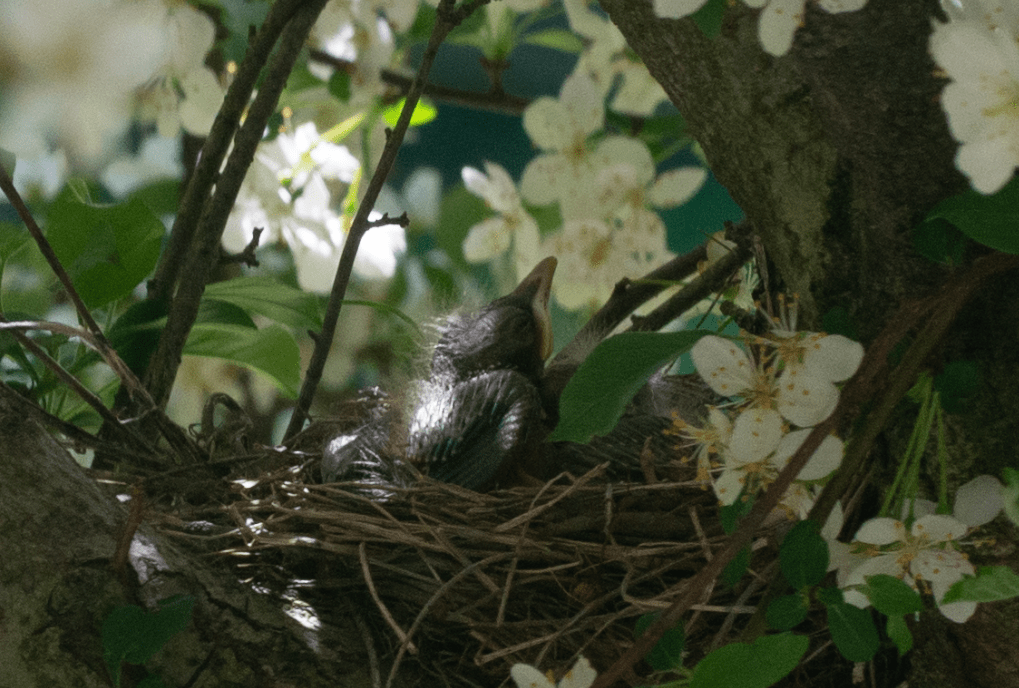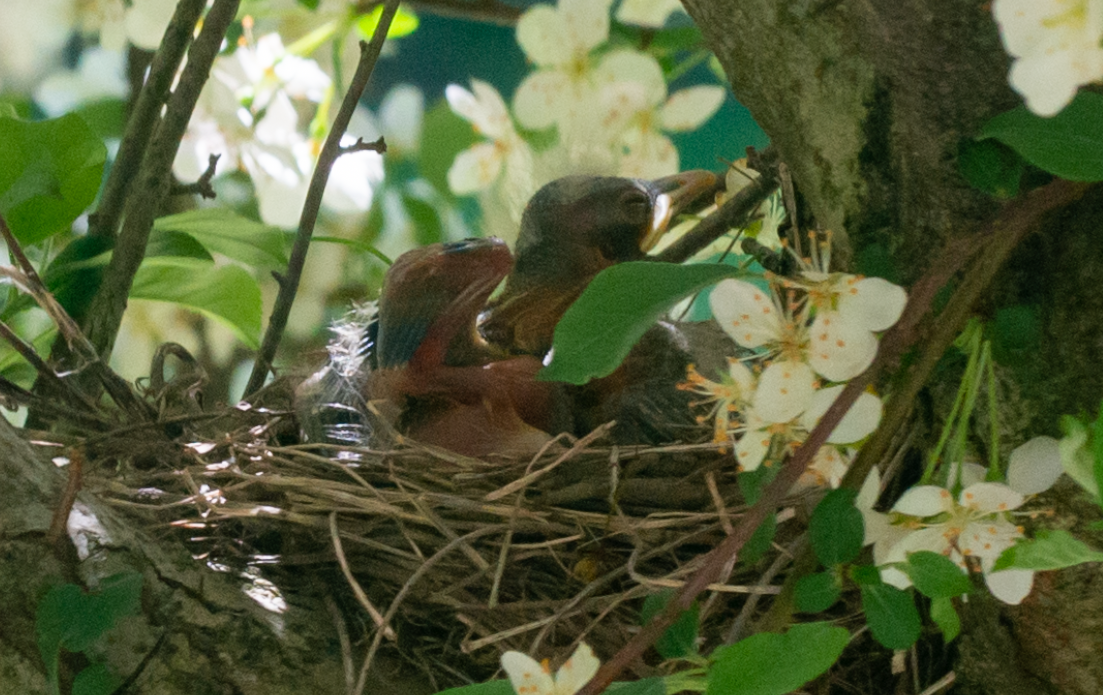 I never thought I would be able to get photos of the babies, but I'm so glad I have! The babies are stretching their little bird bodies. They are growing quickly and it's so fun to see!
Lighting so far this morning is not allowing me to get any shots I love, but all three are getting their mouths filled with worms! (gross...)
I'll keep updating, hopefully all good news!
This is how I am traveling and photographing events. I'm just traveling to a bird family and photographing their family events. Life is weird.
To all of you be healthy, stay active, and be well!
Tamea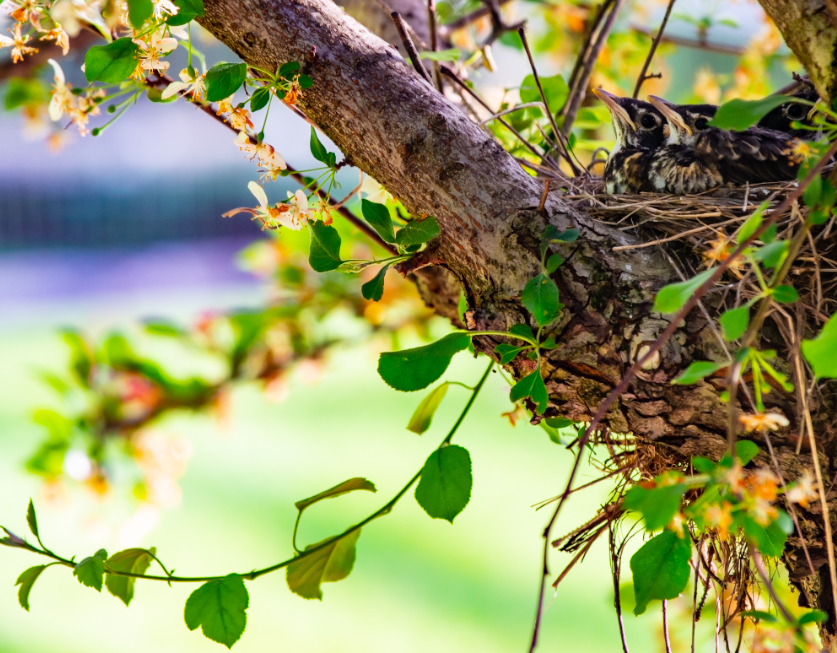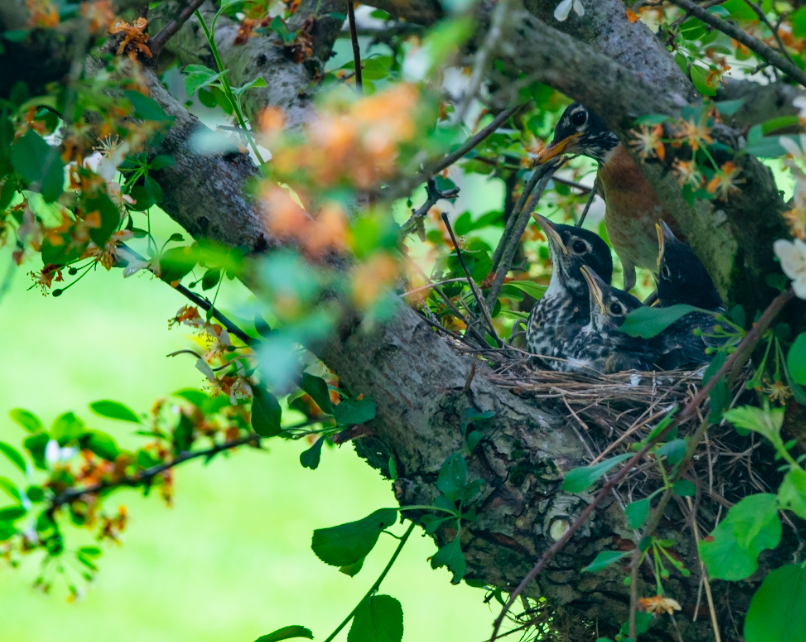 The babies have grown up and left the nest. Before they left, I was so happy to get photos of all of the babies with their speckled fluff. Two of the babies left the nest on the morning of the 17th, and the third, left about 36 hours later. It was a wet and stormy day, so mama bird stayed with him until he left in a break in the storm. I'm so glad to have documented this little family!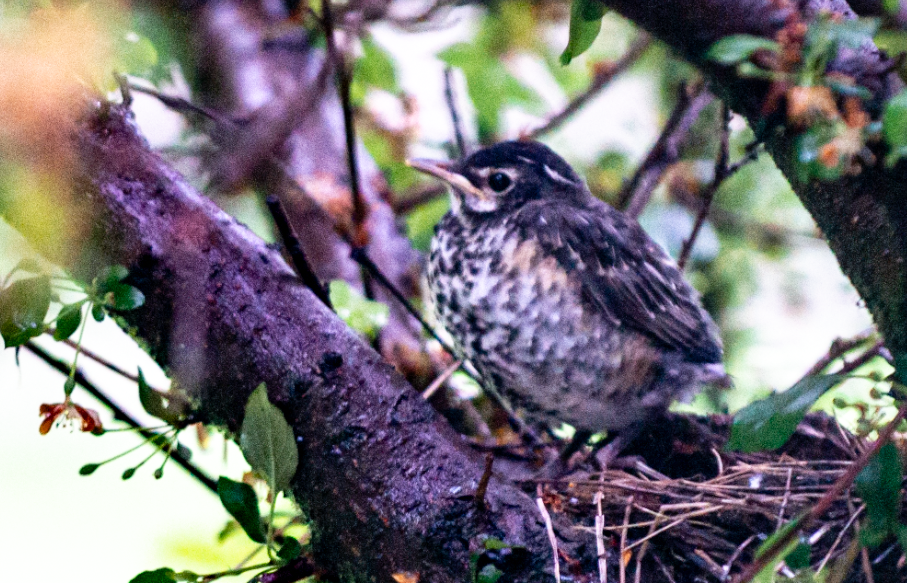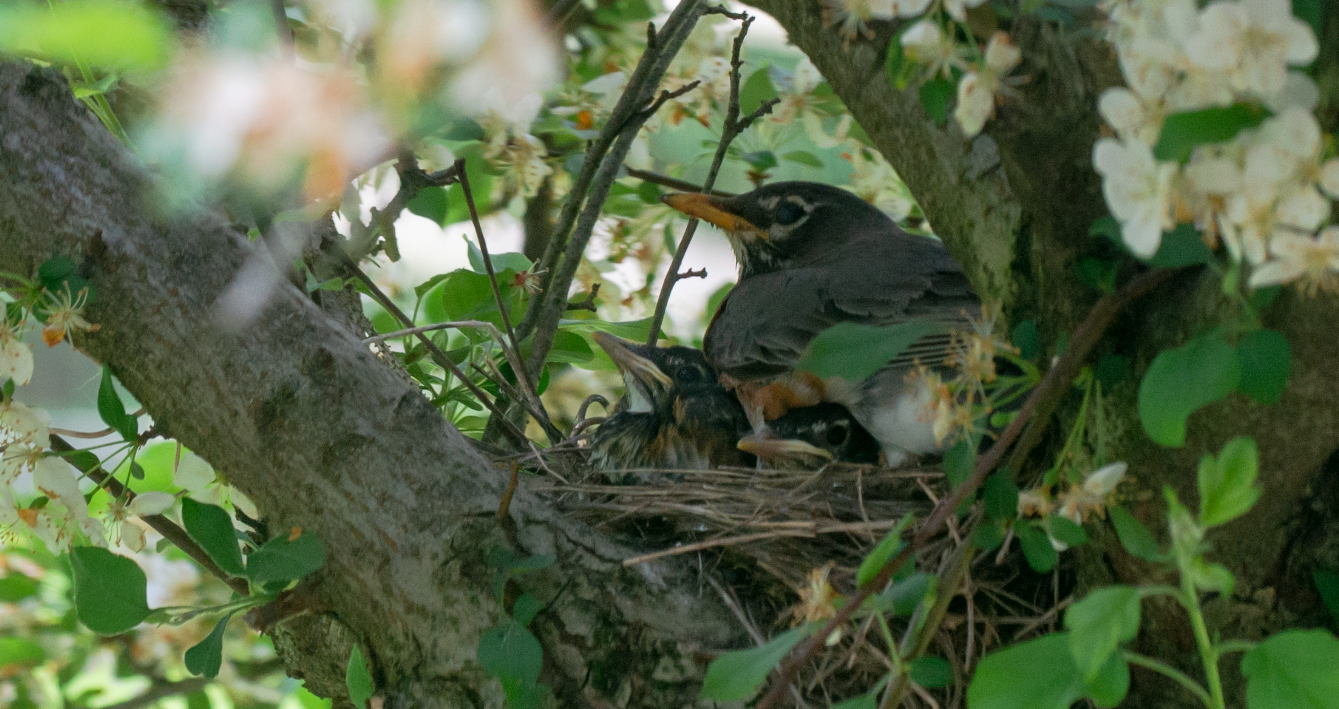 Top: The last chick to leave as he was getting ready to take a bit of a leap.
Bottom: The day before the babies started to leave, Bonnie, was running out of space when she sat on them. I like this funny shot of them.
Thank you for joining this little adventure.