Where have I been!? Photo black out of 2019
Oct 23, 2019
Many of you know why I have been a bit absent lately, but I still want to share where I have been and what photos will be coming next. I will attempt to make a very long story short. My father, a very health conscious, active and fun grandfather died suddenly in August. The first reaction from everyone who knew him was "What?! But he was fine! I saw him last week!" It's true, I saw him less than 2 weeks earlier and he was fine. He was playing games at my niece's 9th birthday party. He.Was.Fine. Unfortunately, his time here had come to an end. My mom and sister drove the 6 hours to tell me in person what had happened. I still don't know how they did that.
From that moment on I was thrown into a whirlwind of having to "adult" harder than I have ever before in my life. With the help of my amazing friends, some wonderful people surrounding my sister and mother, we are finding the best moves for us all. My dad, I am sure would be proud of us all. Another long story short, I was in a city that I did not like. I was already planning to move on in 2020, so I decided to move that date up and relocate to help family and still hold on to the moving plans in 2020. (That will be a much happier post when I am ready to share details of that news)
I wanted to share this photo, because it was a gift I gave him on the last day I saw him. He hung it in the basement which sounds funny, but it was high praise. He worked in the basement all the time, so it was a place of honor. It is now the first thing you see as you go down the steps. It's still where he hung it after I left that day.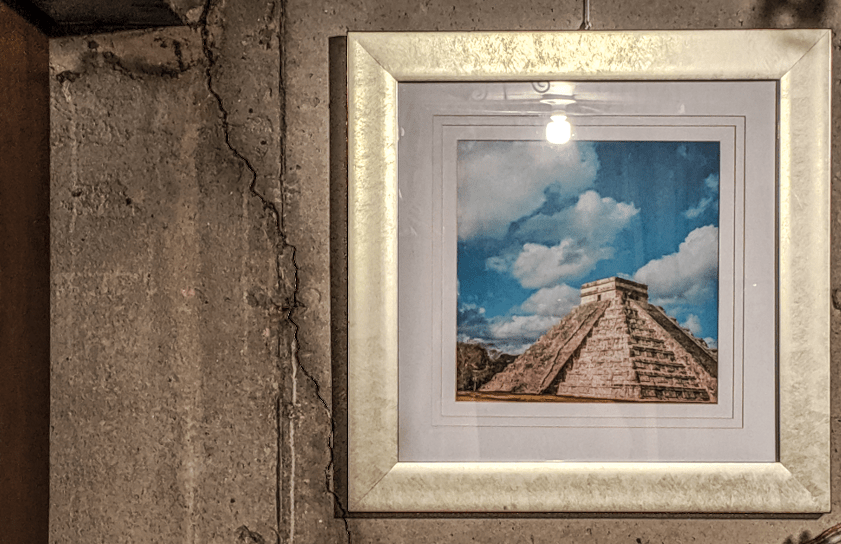 For those of you who have gone through anything similar, you have some idea of the insanity of what the last few months have been and no further explanation is needed.
So! With that out of the way and with the knowledge that my dad would love to see my next photos, On to the photos to come!
I will soon be venturing to Page, Arizona for an exciting and much needed photo adventure with the lovely Be Free to Wander Team. (Check out my past article collaboration from Tulum, Mexico here). We have been planning this for months and I am so glad to have it as a way to jump into a wonderful and beautiful trip and take my mind off of the past months. We will be visiting Antelope Valley, Horseshoe Bend, and a farm on The Grand Canyon. While I have stayed in a cabin on the north rim of the canyon, this will be a new experience entirely.
So, I'm back, I'm ready for my next adventure and thank you all for your support.
Till next time!
Happy travels!
TameaTravels